Welcome to the Transplantation & Cellular Therapies (TCT) SIG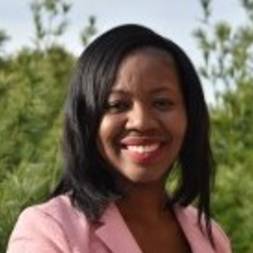 Hermioni L. Amonoo, MD, MPP
Dr. Hermioni Amonoo is an Assistant Professor at Harvard Medical School. She is the Associate Training Director of the Brigham and Women's Hospital/Harvard Medical School Psychiatry Residency Training Program. She is a physician-scientist and staff physician in the Division of Medical Psychiatry at Brigham and Women's Hospital (BWH) and the Department of Psychosocial Oncology and Palliative Care at the Dana-Farber Cancer Institute (DFCI). Dr. Amonoo received her medical degree from Harvard Medical School while she also obtained a Masters in Public Policy from the Harvard Kennedy School of Government. She completed her residency training at the Massachusetts General Hospital and McLean Hospital where she served as Administrative Chief Resident.  She is also a graduate of the psychosomatic medicine/psychosocial oncology fellowship at BWH/DFCI. Her program of research aims to understand the impact of psychiatric illness, management strategies and palliative care in vulnerable cancer populations to develop innovative and practical psychological interventions for patients with cancer and their caregivers. Her research has been consistently funded by Harvard Medical School, the Brigham and Women's Hospital/Brigham Research Institute, the National Cancer Institute (NCI), and National Institute of Health (NIH). Her passion for education has also inspired her to engage in several scholarly projects in medical education and to pursue a wide variety of teaching endeavors and mentorship for college and medical students, residents, and physician assistants.
Our Mission: To provide a vibrant forum for interdisciplinary research, professional development, mentorship, networking, and advocacy for all who work with patients undergoing transplantation and cellular therapies.
Transplantation and cellular therapies are increasingly becoming standard of care for some malignant andnon-malignant disorders. The intensive nature of treatment accompanied by an extended recovery and potential medical complications result in significant psychosocial needs among patients and their caregivers.
The transplantation and cellular therapy (TCT) SIG at APOS is poised to develop and organize resources that could advance the psychosocial care and science of this vulnerable population while fostering collaboration and career development among clinicians and researchers who care for this population.
One of the APOS member benefits is to join the conversation on Groupsite with any of the 10 Special Interest Groups (SIGs).  This is a very engaging conversation platform and the Executive Office is happy to help you navigate this platform and help you set up your profile to begin networking.