Welcome to the Pediatrics/AYA SIG
Marie Barnett, PhD
Dr. Marie Barnett is an Assistant Attending Psychologist in the Departments of Psychiatry & Behavioral Science and Pediatrics at Memorial Sloan Kettering Cancer Center. She is a pediatric psychologist and psycho-oncologist specializing in mental health assessment and interventions among children, adolescents, and young adults with cancer, along with their caregivers at all points on their cancer journey, including treatment, survivorship, and end of life. Dr. Barnett's research examines use screening and patient-reported outcomes to identify patients and families at higher risk and need for short-term, targeted mental health treatment; implementing the pediatric psychosocial standards of care for cancer treatment; and early education and utilization of pediatric palliative care to improve quality of life and treatment satisfaction.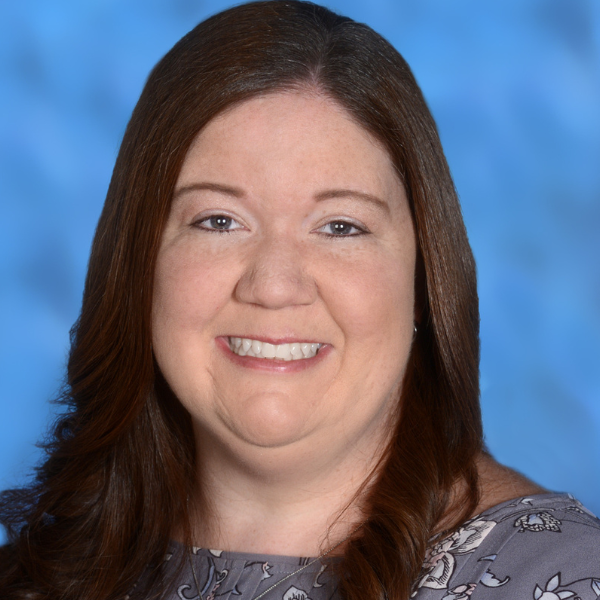 Amanda Thompson, PhD
For almost two decades, Dr. Thompson has dedicated her career as a pediatric psychologist to caring for and improving the lives of children, adolescents, and families impacted by cancer; supporting bereaved families; developing world-class psychosocial programs; and training the next generation of pediatric psychologists in the evidence-based care of children with life-limiting illnesses. She received her Ph.D. in Clinical-Developmental Psychology from the University of Pittsburgh, completed her predoctoral residency in pediatric psychology at the A.I. duPont Hospital for Children in Wilmington, DE (now Nemours), and completed a two-year post-doctoral fellowship in pediatric psycho-oncology at Nationwide Children's Hospital in Columbus, OH. Dr. Thompson then spent a decade as the Director of Psychology and Psychosocial Services in the Center for Cancer and Blood Disorders at Children's National Hospital, building robust psychology and psychosocial teams and creating a psychology training program. Dr. Thompson has a national presence as an author of the Standards of Psychosocial Care for Children with Cancer and their Families, project lead on the development of Competencies for Psychologist Practicing in Pediatric Palliative Care, and founder and former chair of the Palliative Care and End-of-Life Special Interest Group for Division 54 of the American Psychological Association (Society of Pediatric Society). She has published in numerous peer-reviewed journals, regularly presents at national and international scientific conferences, and teaches frequently in schools and the community on topics related to grief and loss.
Dr. Thompson currently serves as the Chief of Pediatric Psychology and Director of Pediatric Programs at Life with Cancer, where she continues her service to the cancer community. With her unique combination of clinical training, passion for pediatric psycho-oncology, and expertise in program development, Dr. Thompson is committed to enhancing the quality of psychosocial care for all children and families impacted by cancer, from the time of diagnosis and into survivorship or through end-of-life, bereavement, and beyond.
Our Mission:  The Pediatrics/AYA Special Interest Group is a growing network of interdisciplinary professionals committed to advancing the practice and science of psychosocial care for children living with cancer and their family members. This SIG aims to:
Promote awareness of pediatric/AYA oncology clinical and research resources.
Provide networking and collaboration towards clinical supervision, research and funding opportunities, and professional development.
Engage and promote best practices for incorporating psychosocial care into practice in clinics, hospital-based programs and private practice.
The overall aim of the Peds/AYA SIG is to foster a collaborative professional and networking home for APOS members working with pediatric and AYA populations. It is our goal to continue focus on the Psychosocial Standards of Care for Children with Cancer and Their Families, with efforts to build on-going research on the Standards evidence base and practical implementation.
Additionally, the SIG is used for professional communications including the following topics: clinical challenges/supervision, referral requests/inquiries, research collaboration/questions/feedback, program development, sharing Peds/AYA SIG updates including member updates/accomplishments, new research articles or resources (books, online resources or apps), professional development opportunities, sharing policy/advocacy information, and gather resources that can be shared with the larger APOS community.
One of the APOS member benefits is to join the conversation on Groupsite with any of the 10 Special Interest Groups (SIGs).  This is a very engaging conversation platform and the Executive Office is happy to help you navigate this platform and help you set up your profile to begin networking.