---
Welcome to the APOS Pediatrics/AYA SIG!
 Lori Wiener, PhD is co-director of the Behavioral Science Core and Head of the Psychosocial Support and Research Program at the pediatric oncology branch of the National Cancer Institute. As both a clinician and behavioral scientist, Dr. Wiener has dedicated her career to the fields of oncology and pediatric HIV/AIDS. At NCI Pediatric Oncology Branch, she developed a robust clinical and research program that has focused on critical clinical issues such as parental coping, lone parenting, transnational parenting, emotional consequences of medically required isolation, sibling and sibling donor experiences, graph versus host disease, and end-of-life planning. Dr. Wiener has also dedicated a substantial part of her career to applying knowledge from her clinical experience and psychosocial studies to create innovative resources such as books, workbooks, therapeutic games and an advance care planning guide for children, adolescents and young adults. Each of these resources are distributed worldwide and widely utilized in pediatric centers. Dr. Wiener has published extensively with close to 200 peer review papers and books chapters, co-edited the Pediatric Psycho-Oncology: A Quick Reference on the Psychosocial Dimensions of Cancer Symptom Management , New York, NY: Oxford University Press, 2015 and Pediatric Psychosocial Oncology: Textbook for Multi-disciplinary Care , Springer International Publishing, 2016. She has been part of the leadership team that has developed the first evidence-based psychosocial standards of care for children with cancer and their family members.
---
Glynnis McDonnell, PhD is a postdoctoral research fellow at the Georgetown Lombardi Comprehensive Cancer Center. She is a pediatric psychologist with a focus on psychosocial outcomes of survivors of cancers diagnosed in childhood, adolescence, and young adulthood. In her current fellowship, she is pursuing additional training in family communication and decision-making in the context of hereditary cancer predisposition syndromes, which she plans to incorporate into her research within pediatrics.
Marie Barnett, PhD is an Assistant Attending Psychologist in the Departments of Psychiatry & Behavioral Science and Pediatrics at Memorial Sloan Kettering Cancer Center. She is a pediatric psychologist and psycho-oncologist specializing in mental health assessment and interventions among children, adolescents, and young adults with cancer, along with their caregivers at all points on their cancer journey, including treatment, survivorship, and end of life. Dr. Barnett's research examines use screening and patient-reported outcomes to identify patients and families at higher risk and need for short-term, targeted mental health treatment; implementing the pediatric psychosocial standards of care for cancer treatment; and early education and utilization of pediatric palliative care to improve quality of life and treatment satisfaction.
Mission:
The Pediatrics/AYA Special Interest Group is a growing network of interdisciplinary professionals committed to advancing the practice and science of psychosocial care for children living with cancer and their family members. This SIG aims to:
Promote awareness of pediatric/AYA oncology clinical and research resources.
Provide networking and collaboration towards clinical supervision, research and funding opportunities, and professional development.
Engage and promote best practices for incorporating psychosocial care into practice in clinics, hospital-based programs and private practice.
Statement of Scope:
The overall aim of the Peds/AYA SIG is to foster a collaborative professional and networking home for APOS members working with pediatric and AYA populations. It is our goal to continue focus on the Psychosocial Standards of Care for Children with Cancer and Their Families, with efforts to build on-going research on the Standards evidence base and practical implementation.
Additionally, the SIG is used for professional communications including the following topics: clinical challenges/supervision, referral requests/inquiries, research collaboration/questions/feedback, program development, sharing Peds/AYA SIG updates including member updates/accomplishments, new research articles or resources (books, online resources or apps), professional development opportunities, sharing policy/advocacy information, and gather resources that can be shared with the larger APOS community.
---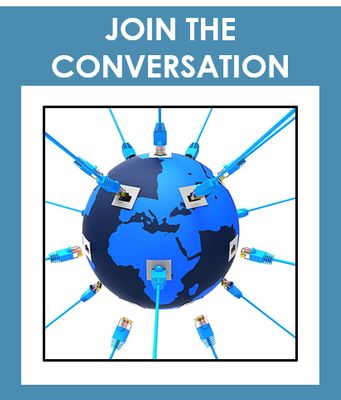 One of the APOS member benefits is to join the conversation with any of the 9 Special Interest Groups (SIGs).  This is a very engaging conversation platform and the Executive Office is happy to help you navigate this platform and help you set up your profile to begin networking.
---
Did you know??
That APOS has been supporting a project to develop Evidence-Based Psychosocial Standards of Care for Children with Cancer by providing meeting space for the past 2 Think Tanks?
The project started with a Congressional Symposium sponsored by the Mattie Miracle Cancer Foundation held in March 2012, to highlight the psychosocial needs of children with cancer and families.
Pictured: Bob Noll, Anne Kazak, Andrea Farkas Patenaude, Lori Wiener, Vicki Sardi Brown, Peter Brown
First Think Tank - February 14, 2013, 10th APOS Conference sponsored by the Mattie Miracle Cancer Foundation.  A major goal of the think tank was to obtain consensus on what the 'essential' elements for psychosocial care should be.
Four working groups were developed [Screening and Assessment, Child and Family Psychotherapeutic Interventions, Staff and Documentation, School Issues (social & neurocognitive)] were formed.
The working groups consisted of 22 psychologists, 3 psychiatrists, 5 social workers, 1 nurse, 2 oncologists, and 5 parents from the United States, Canada, and the Netherlands.
Post Think Tank
Monthly conference calls were led by a core think tank group leader.
Each call reviewed the literature to ensure standards generated were evidence-based. A consensus-based approach was used to determine whether enough evidence was available for each element to remain essential. The Appraisal Guidelines for Research and Evaluation (AGREE, 2003) was followed.
Second Think Tank - February 13, 2014, 11th APOS Conference sponsored by the Mattie Miracle Cancer Foundation
Working groups reviewed the created standards, evidence summaries, and rating forms. Recommended standards without sufficient evidence were eliminated. A shortened list of standards were developed via consensus during the meeting and afterwards via conference calls.
Current work: The supporting literature is being appraisal for the quality of evidence and rigor using GRADE (Guyatt et al., 2008). Further outside review and vetting from individuals and organizations will follow prior to publication and dissemination.
We would love for APOS SIG members to help review draft versions of the recommended standards. If you are interested, please let Lori Wiener know at wiener@mail.nih.gov.
---
---
News and Announcements
We welcome contributions from current SIG members about your work.  This is a great place to highlight the excellent work that our SIG members are doing to advance the care of children with cancer and their family members. 
PLEASE consider submitting an abstract for this upcoming conference.  We are most interested in:
Translational Research (dissemination of evidence-based practice to real world settings)
Child and Family Clinical Interventions from Infancy to Young Adulthood
Use of Technology in Pediatric Psychosocial Oncology
Screening Measures and Outcomes
Case Reports
There will also be opportunities for in-depth training workshops and mentoring lunches with leaders in our field on topics such as 'How to publish your work?', 'How to create a study in a busy clinic?'  'Career advancement tools', 'How to incorporate psychosocial screening into a pediatric oncology program', and many more!
APOS Endorses Psychosocial Standards of Care for Children with Cancer and Their Families
APOS has endorsed the "Psychosocial Standards of Care for Children with Cancer and Their Families" published in a December 2015 special supplement of Pediatric Blood and Cancer.  The scientific, evidence-based psychosocial standards define the psychosocial care that all children with cancer and their families should receive. More than 60 clinicians and researchers from the US, Canada and the Netherlands developed the standards over three years following rigorous research and academic requirements and processes. The Washington Post published an article on the standards featuring Vicki and Peter Brown of the Mattie Miracle Cancer Foundation.Read the full Press Release 
The 2nd Edition of Pediatric Psycho-Oncology Handbook33 Updated Chapters with a comprehensive listing of HRQL and other clinically useful measures. Order online - 30% off for APOS members!
Did you know?There is a website for pediatric psychosocial oncology professionals that provides resources for patients and families, job and training opportunities and new research? Check it out and feel free to send your own profile in so you can be better connected to your colleagues.http://pediatrics.cancer.gov/psycho-oncology/