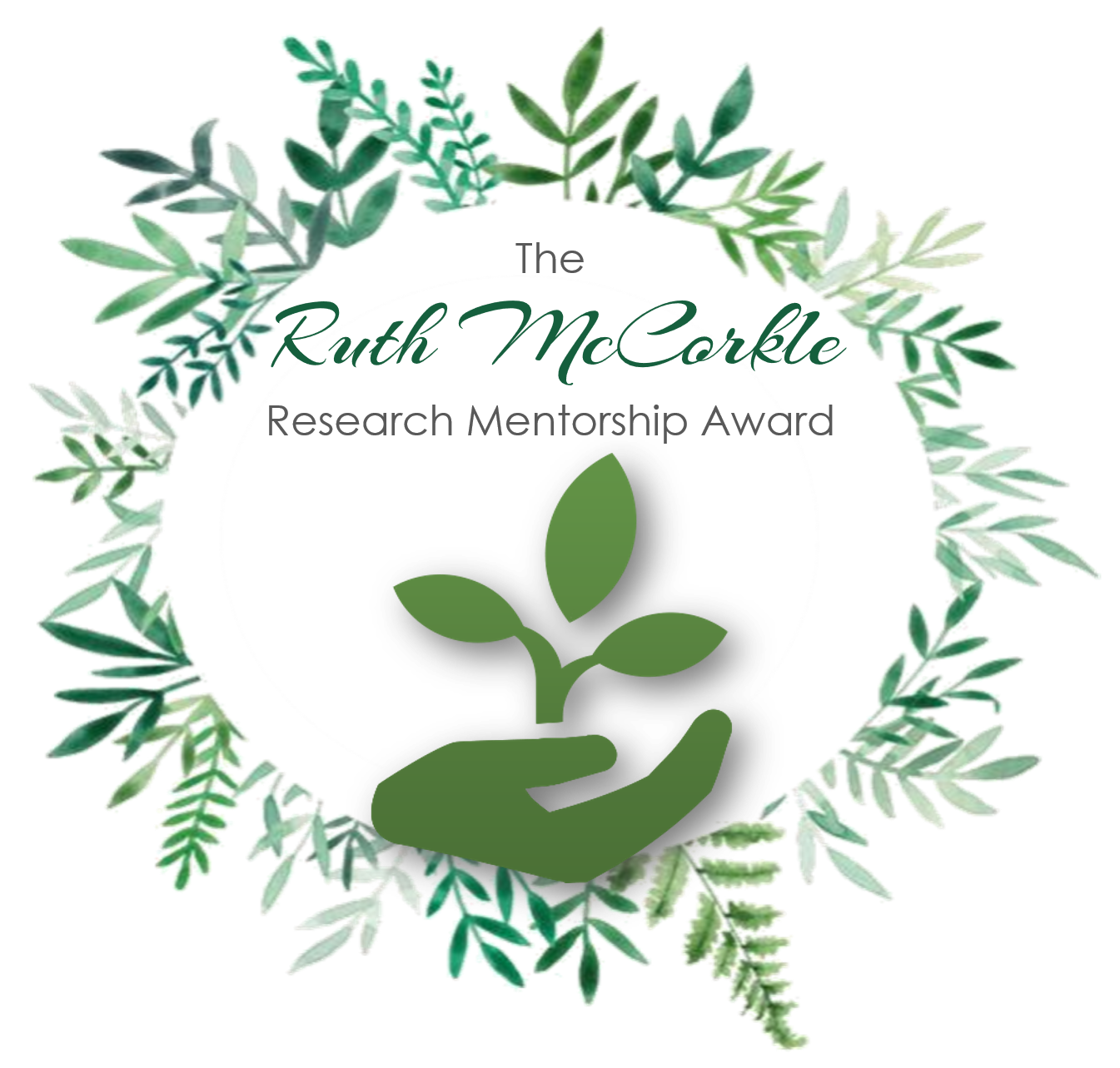 The late Dr. Ruth McCorkle spent her life giving. Thus, she has taught us to give.
A pioneer in oncology nursing, the late Dr. McCorkle joined the faculty at the University of Washington in 1975 where her commitment to multidisciplinary, holistic care for cancer patients took root. She continued her work at the University of Pennsylvania's School of Nursing where she was the first nurse voted to be a full professor without term, and later at the Yale Comprehensive Cancer Center where she was director of Psychosocial Oncology and Florence S. Wald Professor and Director of the Doctoral Program for the Yale School of Nursing
Ruth was an international leader in cancer care, education, and research, and had led landmark work on the psychosocial ramifications of cancer. She was a charter member and served on the boards of Oncology Nursing Society, the International Society of Nurses in Cancer Care, and The American Psychosocial Oncology Society. She served on the National Cancer Institute and National Institute of Nursing Research study sections and was the first non-medical recipient of an NCI Institutional Research Training Grant, which opened the door for others to secure competitive research funding.
Ruth was elected to the Institute of Medicine (now the National Academy of Medicine) in 1990 and received numerous awards including the Book of the Year Award for Cancer Nursing from the American Journal of Nursing, a Distinguished Merit Award from the International Society of Nurses in Cancer Care, Yale Cancer Center's Lifetime Achievement Award, The Academy of Nursing's Living Legend Award, and she was named Nurse Scientist of the Year by the American Nurses Association Council of Nurse Researchers, one of the most coveted awards in the field of nursing. Over her distinguished career, she has mentored over 70 doctoral students and 30 post-doctoral fellows.
Truly, there is no way to measure the impact Ruth has made on the lives of patients with cancer, their care providers, and her scientific mentees in the field of psychosocial oncology.
---
PURPOSE
The Ruth McCorkle Research Mentorship Award is to honor an APOS or community member who has demonstrated a longstanding commitment to making a significant positive impact on their mentees' education and career, nurturing intellectual growth, career development, professional guidance, and positive role modeling in the field of psychosocial oncology.
ELIGIBILITY
To nominate an APOS or community member for this award you will need to submit the following through the online application program:
A curriculum vitae (or resume) of the nominee;
A letter of nomination that specifically states why the nominee is deserving of the award by providing evidence for how the individual has contributed to the enhancement of psychosocial oncology through research mentorship;
Three letters of reference.
DEADLINE
To Be Determined.
AWARD BENEFITS
The Ruth McCorkle Research Mentorship Award recipients shall receive a recognition award during the awards ceremony, a $1,000 honorarium, annual conference complimentary registration and a scholarship covering conference registration fees for their chosen mentor.