Monica Webb Hooper, PhD
The Collision of Two Pandemics and the NIH Response: A Perspective from a Health Disparities Researcher
Wednesday, March 10th 3:00 - 4:00 PM Central
Dr. Monica Webb Hooper is Deputy Director of the National Institute on Minority Health and Health Disparities (NIMHD). She works closely with the Director, Dr. Pérez-Stable, and the leadership, to oversee all aspects of the institute and to support the implementation of the science visioning recommendations to improve minority health, reduce health disparities, and promote health equity.
Dr. Webb Hooper is an internationally recognized translational behavioral scientist and clinical health psychologist. She has dedicated her career to the scientific study of minority health and racial/ethnic disparities, focusing on chronic illness prevention and health behavior change. Her program of community engaged research focuses on understanding multilevel factors and biopsychosocial mechanisms underlying modifiable risk factors, such as tobacco use and stress processes, and the development of community responsive and culturally specific interventions. Her goal is to contribute to the body of scientific knowledge and disseminate findings into communities with high need.
Before joining NIMHD, Dr. Webb Hooper was a Professor of Oncology, Family Medicine & Community Health and Psychological Sciences at Case Western Reserve University. She was also Associate Director for Cancer Disparities Research and Director of the Office of Cancer Disparities Research in the Case Comprehensive Cancer Center. During her time as a professor, Dr. Webb Hooper was principal investigator of federal and foundation grants, totaling over $15 million. To date, she has published over 90 peer-reviewed articles and book chapters.
Dr. Webb Hooper completed her doctorate in clinical psychology from the University of South Florida, internship in medical psychology from the University of Florida Health Sciences Center, and her Bachelor of Science from the University of Miami.
---
Christine Chambers, PhD
From Evidence to Influence: Moving Research into Practice and Policy 
Thursday, March 11th 9:30 - 10:30 AM Central
Dr. Christine Chambers is a clinical psychologist, Canada Research Chair (Tier 1) in Children's Pain and Killam Professor of Psychology and Neuroscience & Pediatrics at Dalhousie University. She is also the Scientific Director of a national knowledge mobilization network, Solutions for Kids in Pain/Solutions pour la douleur chez les enfants (SKIP), whose mission is to improve children's pain management by mobilizing evidence-based solutions through coordination and collaboration. Dr. Chambers' research, based in the Centre for Pediatric Pain Research at the IWK Health Centre, is aimed at improving the assessment and management of children's pain. She has published over 170 articles in peer-reviewed scientific journals and was identified by the Women's Executive Network as one of Canada's Top 100 Most Powerful Women. She is a leader and innovator in patient engagement, partnerships, and the mobilization of health research. Since January 2020, she has also been serving at the Scientific Director of the Canadian Institutes of Health Research's Institute of Human Development, Child and Youth Health.
---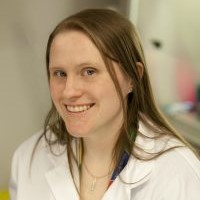 Victoria Forster, PhD
Patient and Survivor Involvement in Research, A Call To Action: How to Effectively Integrate Patients into Research Teams and Avoid Tokenism
Friday, March 12th 9:45 - 10:45 AM
Dr. Victoria Forster is a postdoctoral research scientist in pediatric cancer at The Hospital for Sick Children in Canada.  As a survivor of childhood cancer herself, she is a passionate advocate for better, kinder treatments and also more research into the acute and chronic effects of treatment on all cancer survivors. As well as being an active research scientist, she is a passionate science communicator, writing for several outlets including Forbes and Cancer Therapy Advisor. She is a strong believer that patients and caregivers should be integrated into every part of the research process from initial design of projects to implementation of results. After doing a TED talk on this topic in 2017, she co-founded "Cancer Survivor Social Media," which runs monthly Twitter chats on survivorship topics facilitated by survivors, care partners, researchers and medical professionals.
---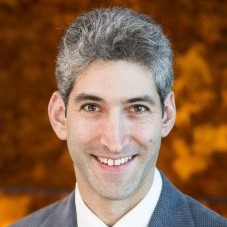 David Chambers, DPhil
Advancing Implementation Science: Assumptions, Remedies and Future Directions
Friday, March 12th 3:30 - 4:30 PM
Dr. David Chambers is Deputy Director for Implementation Science in the Office of the Director in the Division of Cancer Control and Population Sciences (DCCPS) at the National Cancer Institute (NCI). Dr. Chambers manages a team focusing on efforts to build and advance the field of Implementation Science (IS) through funding opportunity announcements, training programs, research activities, dissemination platforms, and enhancement of partnerships and networks to integrate research, practice and policy.
From 2008 through the fall of 2014, Dr. Chambers served as Chief of the Services Research and Clinical Epidemiology Branch (SRCEB) of the Division of Services and Intervention Research at the National Institute of Mental Health (NIMH). He arrived at NIMH in 2001, brought to the Institute to run the Dissemination and Implementation Research Program within SRCEB, developing a portfolio of grants to study the integration of scientific findings and effective clinical practices in mental health within real-world service settings. From 2006 to the fall of 2014, Dr. Chambers also served as Associate Director for Dissemination and Implementation Research, leading NIH initiatives around the coordination of dissemination and implementation research in health, including a set of research announcements across 15 of the NIH Institutes and Centers, annual scientific conferences, and a summer training institute.
Prior to his arrival at NIH, Dr. Chambers worked as a member of a research team at Oxford University, where he studied national efforts to implement evidence-based practice within
healthcare systems. He publishes on strategic research directions in implementation science and serves as a plenary speaker at numerous scientific conferences. He received his A.B. degree (with
Honors) in Economics from Brown University in 1997, and an M.Sc. and D.Phil degree in Management Studies (Organisational Behaviour) in 1998 and 2001, respectively, from Oxford University (UK).