---
Inaugural Class of APOS Fellows — 2013


Terry Badger, PhD, PMHCNS-BC, RN, FAAN 
Dr. Badger is Professor and Director of the Community and Systems Health Science Division at The University of Arizona College of Nursing, Professor in the Department of Psychiatry, and member of The University of Arizona Cancer Center. Her research is in the area of psychological distress, dyadic interdependence between emotional states of breast and prostate cancer survivors and members of their social network, and telephone psychosocial interventions. She is the current Past-President of APOS.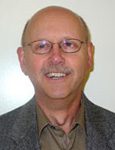 Wayne A Bardwell, PhD, MBA
Dr. Bardwell is Associate Professor of Psychiatry in the University of California San Diego School of Medicine, and Director of the Patient and Family Support Service and the Doris A. Howell Palliative Care Service at the Moores UCSD Cancer Center. Dr. Bardwell's research focuses on understanding links between physiological and psychosocial (depression, fatigue, sleep) functioning in chronic medical illness (breast cancer, obstructive sleep apnea). Dr. Bardwell's clinical experience has included conducting individual and group psychotherapy for adult inpatients and outpatients with chronic and life-threatening medical illnesses (including breast and other cancers, spinal cord injury, chronic pain, HIV/AIDS).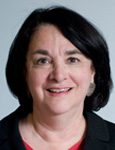 Donna B Greenberg, MD
Dr. Greenberg is Director, Psychiatric Oncology Service at the Massachusetts General Hospital. Her specialties include psychiatric oncology and behavioral sciences and neuro-oncology. Dr. Greenberg is a past president and treasurer of APOS, as well as the 2008 Conference Chair. Dr. Greenberg has been an active supporter of APOS since its inception.
Jimmie C Holland, MD 
Dr. Holland, recognized internationally as the founder of the subspecialty of psycho-oncology, is Attending Psychiatrist and holds the first endowed chair in Psychiatric Oncology, the Wayne E. Chapman Chair at Memorial Sloan-Kettering Cancer Center. She is Professor of Psychiatry at Weill Medical College of Cornell University. She began the first full-time Psychiatric Service in a cancer hospital in 1977 at Memorial Sloan-Kettering Cancer Center, and in 1996, she became the first woman Chair of a clinical department at Memorial. From this base, the concept of psycho-oncology evolved to become a nationally recognized subspecialty of oncology. The Department of Psychiatry & Behavioral Sciences has trained over 300 psychologists and psychiatrists in both clinical and research areas. Dr. Holland was PI of the first research training grant in psycho-oncology, which has continued uninterrupted for 29 years. Dr. Holland studied the prevalence and nature of psychological problems in patients with cancer in the 1970s and established the first committee studying psychological and quality of life issues in a cooperative group, the Cancer Leukemia Group B. In the 1980s she became the Founding President of the International Psycho-Oncology Society (1984) and of APOS (1986).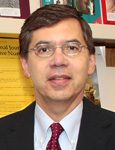 Paul B Jacobsen, PhD
Dr. Jacobsen is Associate Center Director for Population Science at Moffitt and Professor of Psychology and Oncologic Sciences at the University of South Florida. For the past 25 years, his work has focused on using knowledge from the behavioral and social sciences to promote reductions in cancer risk, early detection of cancer, and improvements in quality of life following cancer diagnosis. Dr. Jacobsen is the author of more than 200 journal articles and the recipient of numerous research and training grants from the American Cancer Society and the National Cancer Institute. In 2008 he received the Bernard Fox Memorial Award for outstanding contributions to psychosocial oncology from the International Psycho-Oncology Society, and in 2010 he received the Holland Distinguished Leadership Award from the APOS. He is a past president of APOS and is closely involved in the society's efforts to develop and promote quality standards for psychosocial care of cancer patients.
Matthew J Loscalzo, LCSW
Professor Loscalzo is the Liliane Elkins Professor in Supportive Care Programs in the Department of Supportive Care Medicine and Professor in Department of Population Sciences. He is also the Executive Director of the Department of Supportive Care Medicine and the Administrative Director of the Sheri & Les Biller Patient and Family Resource Center at the City of Hope-National Medical Center, Duarte California. Professor Loscalzo has over 30 years experience in caring for cancer patients and their families. He is recognized internationally as a pioneer in the clinical, educational, and research domains of psychosocial aspects of cancer. Professor Loscalzo is a past president of APOS and the Association of Oncology Social Workers. His areas of focus have been pain and palliative care, the implementation of problem-based screening programs, gender-based medicine and problem solving therapies.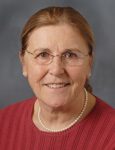 Ruth McCorkle, PhD, FAAN
Dr. McCorkle is the Florence S. Wald Professor of Nursing at the Yale School of Nursing, Professor of Epidemiology, and was Program Leader of Cancer Control at the Yale Comprehensive Cancer Center from 1998 to 2010 and was recently appointed Assistant Director of Psychosocial Oncology Research. An international leader in cancer nursing, education and cancer control research, Dr. McCorkle has done landmark research on the psychosocial ramifications of cancer. Dr. McCorkle has had continuous funding from the National Institutes of Health since 1983. Currently, she is the principle investigator of "An Intervention to Improve Outcomes in patients with Advanced Cancer," a grant funded by the National Institute of Nursing Research. She was awarded the first biomedical institutional training grant from the National Cancer Institute in Psychosocial Oncology at the University of Washington in 1983. Subsequently she has been the program director on institutional training grants at both University of Pennsylvania and is currently the co-director at Yale University. Dr. McCorkle joined the faculty of the Yale School of Nursing in 1998 to assume a leadership of the institution's doctoral program and was the founding Director of the Center for Excellence in Chronic Illness.
Peter Trask PhD, MPH
Dr. Trask received his doctorate in Clinical Psychology from the University of Maine in 1997. Dr. Trask then engaged in a two-year postdoctoral fellowship in Behavioral Medicine at the University of Michigan where he began a research program focused on assessing and treating emotional distress and changes in quality of life in individuals diagnosed with cancer. His research studies focused on a variety of cancer diagnoses and treatments. He continued this research, and provided therapy to cancer patients, during the subsequent four years that he was a faculty member in the Department of Psychiatry at the University of Michigan. In 2003, Dr. Trask became Assistant Professor of Research at Brown University in the Centers for Behavioral and Preventive Medicine. For six years, Dr. Trask was employed in the Outcomes Research group in the Oncology Business Unit at Pfizer. He was responsible for developing strategies for assessing health economic and patient-reported outcomes for multiple early and late phase oncology compounds. He has continued this work as Director in Oncology in the Global Evidence and Value Development group at Sanofi. Dr. Trask is a past recipient of the APOS New Investigator award, a past Treasurer and President of APOS, and continues to give back to the organization he has been a part of since 2003 as part of the Membership Committee.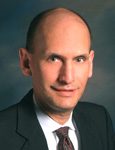 Alan Valentine, MD 
Dr. Valentine is Professor and Chair, Department of Psychiatry, the University of Texas MD Anderson Cancer Center. He served as APOS President in 2004 and was the recipient of the 2009 Holland Distinguished Leadership Award.
Deane L Wolcott, MD
Dr. Wolcott is a psychiatrist who has spent most of his professional life leading and supporting the development of supportive care services in the hospital cancer program environment. He is currently Director of Oncology Supportive Care Services at the Samuel Oschin Comprehensive Cancer Institute at Cedars-Sinai Medical Center in Los Angeles. He has been an active member of APOS since its inception and is a past president of APOS. He has also been a member of the Professional Advisory Board of the Cancer Support Community. He has served as Program Chair for the 2013 APOS 10th Annual Conference. Dr. Wolcott is strongly committed to the multidisciplinary team model of oncology supportive care services.